Click on the name after the testimony if you want to e-mail them.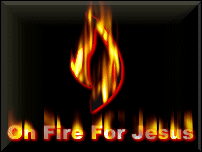 If you would like to leave your testimony on this page e-mail me @




I have been Christian for about a year and a half now. God is the coolest thing I have ever found in my life. After I got saved I got freed of so many bad things that were in my life. About a year into my walk with God I went to a Encounter Retreat that my church puts on. I thought i was living for God, but i dident know anything. Now i know what knowing God is like, because at the Encounter Retreat they showed us how to give all the stuff that has been in us and hurting us for years to god. After i got done giving the rest of my heart to God I found out what it is all about. I got the Holy Sprit that day! Thats when i started to feel the fire! Then I went to mexico on a mission trip with my youth group a month ago and man God did more for me then i ever thought he could do! I cant wait to find out what God wants me to do next! Thank You Jesus for all the love you have gaving me and this wisdom you are giving me! thank you Lord for my church that has helped me come to you..... in Jesus name Amen.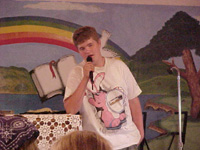 Clint Mullins
Hoquiam Washington

Hi, my name is Branden DePriest. I have now been a Christian for about three and a half months. Before I was saved I was doing lots of bad things. Thing that I didn't even think would matter but they did. I experimented with drugs and drank lots of alcohol. I smoked and stole things. I was pretty much doing everything that the devil wanted me to do. My life was going down hill fast and and I was about ready to end it somehow or another. I walked into my bedroom one night ready to break down and just put an end to my miserable life. I turned on the tube and the first channel that came up was a Christian channel. That's when God gave me the sign. I found my old bible and flipped through it a little bit then looked up at the TV again. The man on there said we're gonna pray now and all you people out there pray with us, So I bowed my head and started prying with them. When it was over he said if any one out there needed prayer for anything in their life then call the number. I called it and said THE PRAYER. Ever since then then I've been going to youth group and church with my best friend Clint and worshiping my Lord and savior. I've turned my wonderful talent of playing guitar and singing over to God. Thank you Jesus! I love you!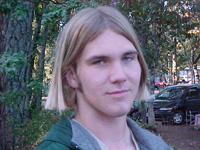 Branden DePriest
Hoquiam Washington

Well, I always used to wonder what use I had in my Testimony, since it was nothing "dramatic"; I've known Christ for as long as I can remember. But resently I've realized that I DO have something. I was raised in a Christian family (I guess I'm still being raised) with very, very strict parents. Before I truely fell in love with Jesus I thought they were TOO strict. But now I thank God for them, with my whole heart, because it was their protection that kept me from so many mistakes that I've seen my other friends make. I think the fire in my heart sparked at the age of 14. I was begginging to realize that being a Christianm didn't mean just being a good person, it meant giving up your life for, and falling in love with Jesus. From then on I began to get closer and closer to him. Yet as I read my diary of 1999, and my almost finished diary of 2000, I am blown away and the huge difference I see. In 1999 I hated myself,I thought I was ugly, I hated guys cuz they never noticed me, I had maybe one good friend, and church was just a ruitene and nothing else. In 2000, I have many dear Christian friends, I no longer hate how I look,
I have learned of His un-ending faithfulness, I have guy friends (thus I don't hate men anymore. LoL)and I love church because it's yet one more place to meet with my Jesus. But most of all I'm in love with life because I'm in love with Jesus. And I'm learning to be in love with Heaven which is REALLY my home!
This difference between '99 & 2000 just goes to show how much Jesus has kept His promise: "For I am confident of this, that He who began a good work in you will be faithful to complete it untill the day of Christ Jesus." -Phillippians 1:8
The thing that overwhelms me the most about his love for Jewel, is that through all the years of my life he's proven one thing: He wants the BEST for me and nothing less. And He doesn't want me to SETTLE for less! He wants me to reach for the highest prize! It is this beautiful goal that has given me such high standars, and it is His love and protection that has saved me from drugs, smoking, alcohol, sex, ( I never even tampered with them! ) and even regrets as small as broken hearts from past relationships. I have none of those! And not only is my past not haunting me, but my FUTURE is bright! "Surely there IS a future and your HOPE will not be cut off!"-Proverbs 23:18 Well, needless to say, I'm still not perfect, and I HAVE had my mess ups (even if they're not as "gloomy" as some of the ones I mentioned, that doesn't mean they didn't hurt Christ just as much as any sin does.). But my love for Christ and my desire to seek Him and His kingdom resures me that he will continue to perfect me and make me holy. When I close my eyes I see a picture of the nail being driven in to His hand, and it makes me wince. What precios love is this? I don't deserve it! I don't deserve your best sweet Jesus! But I WILL strive for it! For I am learning to love you more than anything else. And Your faithfullness and UNFAILING LOVE has overwhelmed me.
Click on her pic to go to her web-page.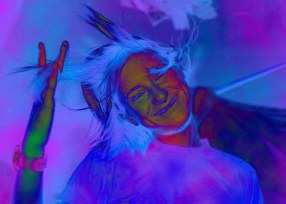 †*Jewel*†
Hoquiam Washington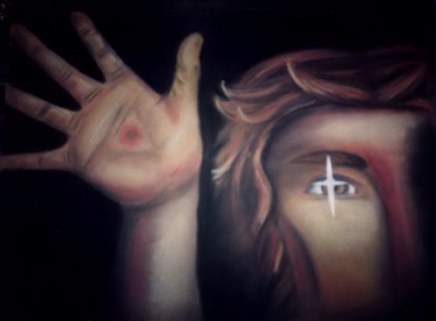 ~art work by Jewel~
Well I don't really know where to start... I was born into a church. My
dad is a pastor. I had always been a good boy... go to church be in
sunday school be in choir go to all the youth meetings ect. But when I
was about 13 my church went through some major changes... And things
started breaking up... I had had a best friend that I was pretty close
to and his dad led a major splitting of our church and he turned on
me... he would snub me and after awhile he quit talking to me. Then our
church split....from around 300 down to 25 which were mostly older
people and I was the only kid left... I kinda just shut down after
that... I went to church after that because my parents made me not
because I wanted to... This went on for the for the last 4 years I
started getting farther and farther from God and after awhile I was like
screw everything and everybody... I don't care about anything
anymore.... So I started doing things not good (trust me). This January
I somehow started hanging out with my cousin (we hadn't been very good
friends at all) and so he took me to his youth group and I had fun...
His youth pastor spoke on coming closer to Jesus "kinda fitting wasn't
it?) So I reaccepted Jesus that night... Started going to my cousins
church and getting closer to my cousin... we are now best friends... My
life seemed to be going really good I was going to youth group on Wed
Church Sunday morning and night... Praying, reading the Bible getting
closer to Jesus when my life kinda hit a brick wall... I had been going
to a Christian School... and I was kick out this April 2 months before
Graduation... (for *get this* talking) Anyway I went like 5,000 miles
back from where I had come to being closer to Jesus.... I just broke
down and became very hateful towards everyone I "hated" everyone. At one
point I even hated Jesus... One day I kinda just snapped (my parents
said it was a demon, and now that I look back I know it was.) I was went
for better words crazy... I started yelling and cussing at my parents
shoved my dad out of my way almost drug my mom as I tried to get to my
car (she was clinging to my shirt) I was going to most likely kill my
self... finally they both had to hold me down... and got me back to my
room. They called my Pastor and Youth Pastor and they came and prayed
for me and I talked things threw with them and we got things back on
track... After that I was kinda a mess... My cousin/best friend helped
me get through it the most well next to Jesus of course... But now I am
much better I am going to Mexico on a short term missions trip this
summer I have moved on I have gotten my GED signed up at the local
college for this fall and got a job at Taco Bell.... So see if you trust
in God things will work out in the end even if you cant see it at the
moment just trust in him and know he will always be there for you.....

My name is Tim. I have been a Christian for most of my life. I grew up in a Christian home. I really started knowing what it meant to be a Christian when I was 13, and started going to a camp, and training to teach others, mainly kids, about Jesus and what he did for us. The looks on their faces when they hear something like that, and that some of them had never heard about Him tells a story in itself. I am proud to let God work through me to be an example to the kids that I have worked, and will work with.

I have been saved since i was 10. I have recomitted my life to God several times but the truth never became a reality until this year. Over the past 5 years i have made my own mistakes in conformity to this world but i have also learned and keep learning that the the only way to God is Jesus christ, and that we are called to be real, to be ourselves, to stand against conformity, and turn down uniformity. These are a few things we stand behind with all desires and goals. peace.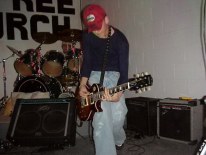 Caleb McClain
Elma Washington/Blacklisted/

For the longest time, i always admitted that i was a christian, and i loved being one. I loved attending church every wednesday night, and being in youth group. From when i turned 5, up till the time that i was 12, i was more or less proud of myself to admit that "Yeah, I am a Christian." When i turned 12, i guess thats when the "Im right and yeah you know im right" stage kicked in. I guess i turned away from God until I met Caleb when i was 13. We had our days, then he got me realizing a few months ago, when i was really, realy upset, that the only reason why i was upset was because i was missing God in my life. He got me back on track, back to reality, and back in Gods life. Life is still Rough, i still have my days (like everyone else), but im Way Proud to have god in my life and to be changed because of him.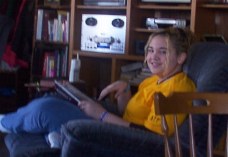 Liz Williams
Montesano, Washington
Well it all started when I went to a camp call Jam camp when I was 13. I was going in to the 8th grade & had a chance to open my heart to Christ. So I took that chance, It was great. Well as long as I was still at church. We had the best worships. We prayed for hours on end; it was so great. When I went home, I went back to the old sinful Missy. So I decied to go to youth group just for the fun of it. (something to do I guess) The Next few years were pretty bad. Got started doing thing & hanging out with people I should of never ever started hangin' out with. Then I went to this Aquire the Fire, rally type of thing, a few years later. I got saved. It was so great. Had so much fun. It was just like a new life. But the same thing happened. just like last time, my best friends got into drugs & intercourse. I would have to admit that I had followed them. If it wasn't for them I don't think I would of done any of it. Well in the last few months I have changed my whole apperence. I have noticed a great change in myself. I have stoped alot of sinful ways. I have stoped hanging out with the type of people that will be a bad influence on me & that wouldn't respect me. I have entered the house of God. Devoted my life to him, sence I have changed my way of thinking. I have felt the stongest love you could ever feel from God. thank you God for everything. Love you. Missy
Thank You for leaving your testimonies!

If you would like to leave your testimony on this page e-mail me @