PSALM 46: 1-2
God is our refuge and strength, always ready to help in times of trouble. So we will not fear, even if earthquakes come and the mountains crumble into the sea.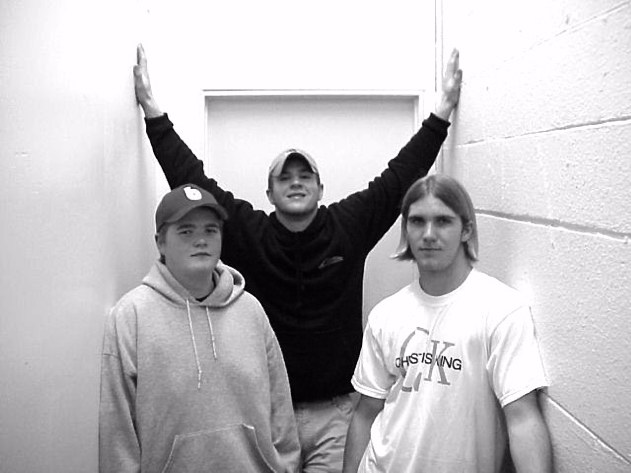 From left to right: Clint bass ~ Nigel drums ~ Branden guitar/vocals
Our Mission:
We want to praise God with all of our hearts, and play music for him that we can enjoy. And we would like to share our faith with people through our music. We want to share with people how cool God is. And worship God all the time, with an open heart for what he wants us to do.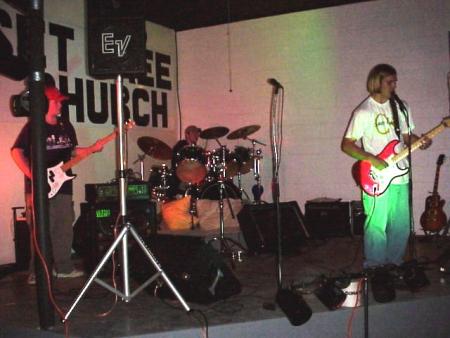 Yeah! Us at our first concert!
Branden busting out the loud stuff!

Clint With that old bass!

PSALM 150: 4-5

Praise him with the tambourine and dancing, praise him with stringed instringed instruments and flutes! Praise him with a clash of cymbals, praise him with loud clanging cymbals.